Visit artists in their home studios with an expert guide and hear directly from each artist about their work!!
Visit three artist's studios in the morning ~ enjoy lunch at a fine restaurant~ visit one more studio gallery. This tour will be out of town and will require riding in our van. Price includes transportation and expert guides. You will be responsible for paying for your own lunch. Bring your credit cards, check books or cash if you are a serious art collector. You will have a wide variety of art to choose from and the opportunity to purchase directly from each artist.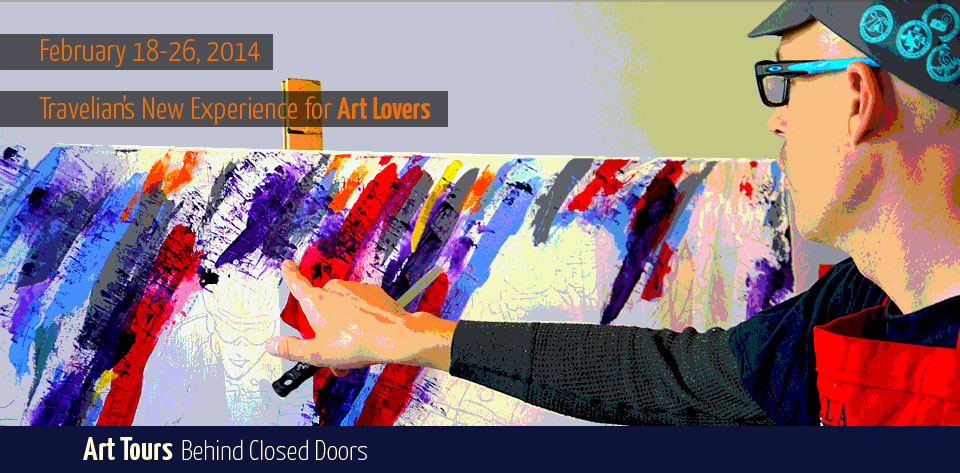 Day 1 (Feb 18th or 26th, 2014)
9:15 AM We will gather in front of St. Paul's Church.
9:30 AM Departure and drive to our first home/studio of a well known artist who does bold figurative work. This artist is well known in San Miguel, the subject of many articles on art in books and magazines. We'll hear first-hand about this artist's inspirations and work.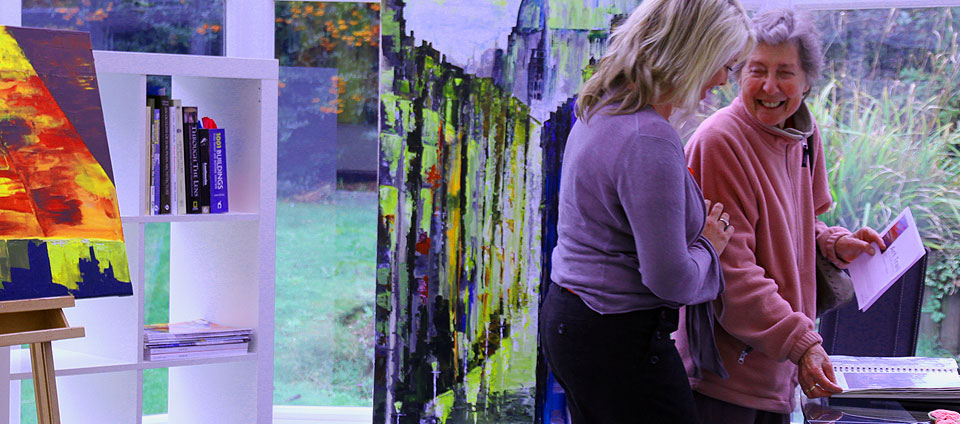 10:35 AM We'll drive down the road 15 minutes to our second stop ~ a visual feast awaits us at this home/studio. This artist works in a tradition that transcends famous naïve builders. The artist reforms the landscape and adroitly and spiritually fashions new forms sculpturally and two dimensionally with his unique visions. You will see works of all sizes, as even jewelry figures in his oeuvre.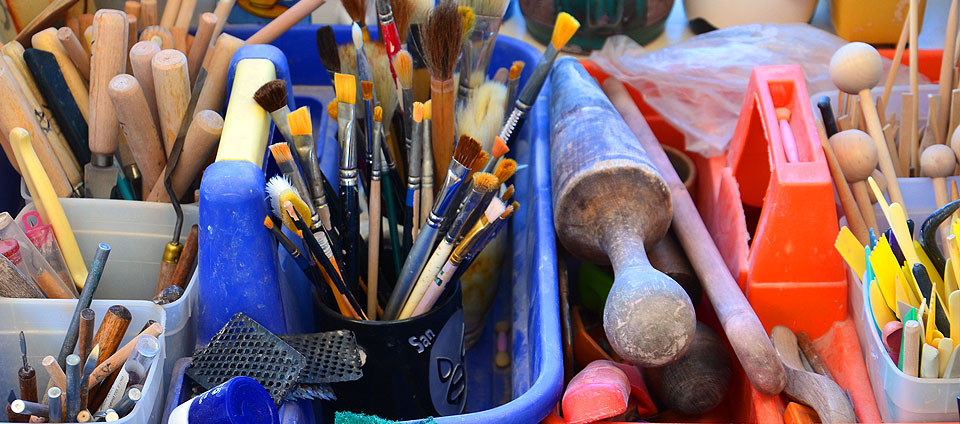 11:50 AM Next we'll enter the world of an artist whose work moves beyond the tradition of American Abstraction forming a whole new aesthetic. Powerful pieces referencing their own inner absolutes visually reach out to grab the viewer. Internationally known, this transplanted New Yorker works amazing surfaces to inspire the collector.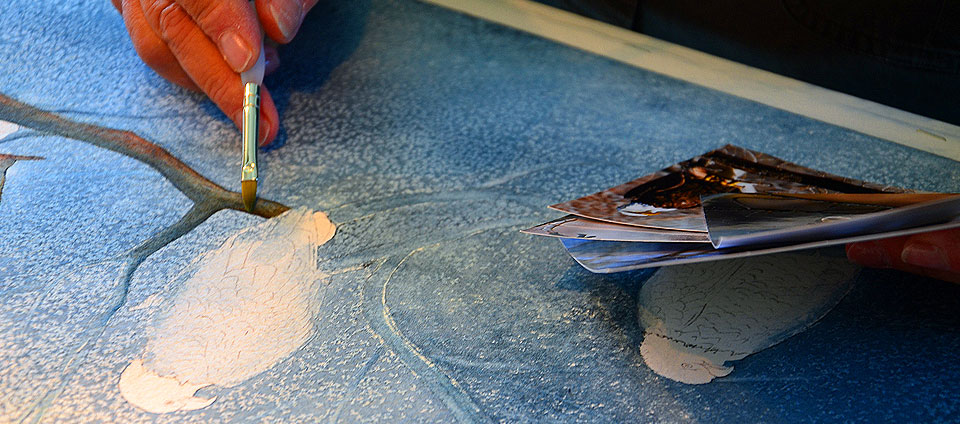 1:00 PM Now we'll take a break and enjoy lunch at a nearby beautiful hacienda that will delight the palette and soothe the soul.
2:40 PM Our last stop is a visit to a masterful gallery that delights and amazes even the keenest collectors. This home/studio/gallery houses the best crafts made in Mexico. The gallery hosts works by the most famous Mexican master artisans; all waiting to be additions to your collection.
3:30 PM We'll depart for San Miguel arriving at approximately 3:45 PM.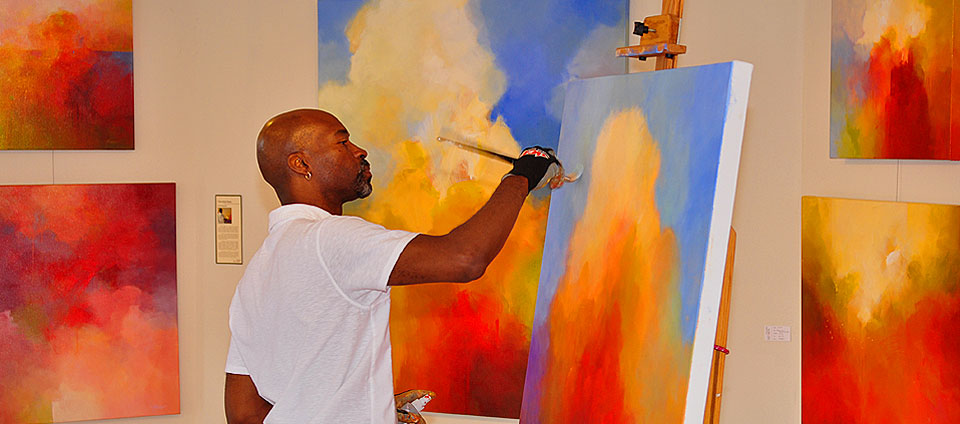 A visit to three artists with very different aesthetics will provide you with an intense artistic experience that forever lingers in your memory. The final gallery visit only reinforces what everyone guesses~ "Behind Closed Doors" is a revelation whose secrets are not to be missed!
Tour Cost:
$85.00 usd (or $1,100 pesos)

Trip cost includes:
Transportation
Expert Guide
Gratuities
To make a reservation or if you are interested in going on this trip,
please send us an email or call us to:
• Full payment of the tour is due by:
February 7th, 2014

• Reservations will be confirmed once the full payment
has been received.
• Due to the cancellation policies of our providers, we must
retain 30% of your payment if you cancel your reservation.
• If you cancel less than 15 days prior to departure 100% of
your payment becomes nonrefundable. If you or we are able
to find a traveler to fill your space we'll refund 100% of your
payment.
• If Travelian does not have the minumum number of travelers
necessary for this trip, the trip will have to be cancelled, and
you will receive a full refund of your payment.
We recommend that you purchase Travel Insurance in case you need to cancel.
Here are links for providers we recommend:
www.allianztravelinsurance.com
www.worldnomads.com
www.chartisinsurance.com
• We accept payment in cash (pesos), check form or credit card.
• If using an American or Canadian bank account make your
check/checks payable to:
Rodrigo Lopez
• Each traveler must turn in a signed Trip Form
Instructions for Trip Form:
>
Download this link: Trip form
> Fill it out - Print it and sign it
• Put your check, Trip Form, your phone number, and email
address inside the envelope.
> All cash payments must be delivered to Colleen Besman
personally: 4151523644
colleen@travelian.com.mx
• Seal the envelope and address it to:
Rodrigo Lopez / Travelian PMB # 214-B.
• Deliver the envelope to: La Conexion on Aldama #3
• To make a payment using a credit card contact Rodrigo Lopez at
rodrigo@travelian.com.mx
• If you are mailing your payment from Canda, US
or other country outside of Mexico, mail it to:
Rodrigo Lopez / Travelian
PMB # 214-B
220 N. Zapata Hwy. # 11
Laredo, TX 78043-4464
Your envelope will be delivered by La Conexión; a prívate mailing service to San Miguel. This mail service is very secure and efficient. Once we have received your envelope, we will email you a confirmation.
Thank you!
ITEMS TO BRING
• Water Bottle
• Hat, sunscreen, sunglasses
• Day pack